You can contact us about a non-urgent medical, administrative or prescription issue by clicking HERE.
This short online form is the quickest and simplest way for the majority of our patients to access our team for assistance. Our phone lines remain open for anyone with accessibility needs who might find difficulty completing this form.
Important
Please do not use this online form for urgent or emergency requests. The submitted forms will only be read during office hours.
The forms will not be read on the weekends (Saturdays and Sundays) or on bank holidays.
They will not be read Monday-Friday between the hours of 1800 – 0900.
Please contact 111 during out of hours or 999 if this is an emergency.
NHS App
You can use the NHS App to check your symptoms and get instant advice, manage appointments, order repeat prescriptions, view your GP medical record and more.
What the NHS App does
get advice about coronavirus – get information about coronavirus and find out what to do if you think you have it.
order repeat prescriptions – see your available medicines, request a new repeat prescription and choose a pharmacy for your prescriptions to be sent to.
check your symptoms – search trusted NHS information and advice on hundreds of conditions and treatments, and get instant advice or medical help near you.
register your organ donation decision – choose to donate some or all of your organs and check your registered decision.
find out how the NHS uses your data – choose if data from your health records is shared for research and planning.
view parts of your GP record – including information about medication, allergies, vaccinations, previous illnesses and test results.
Non-urgent advice:

Having Problems?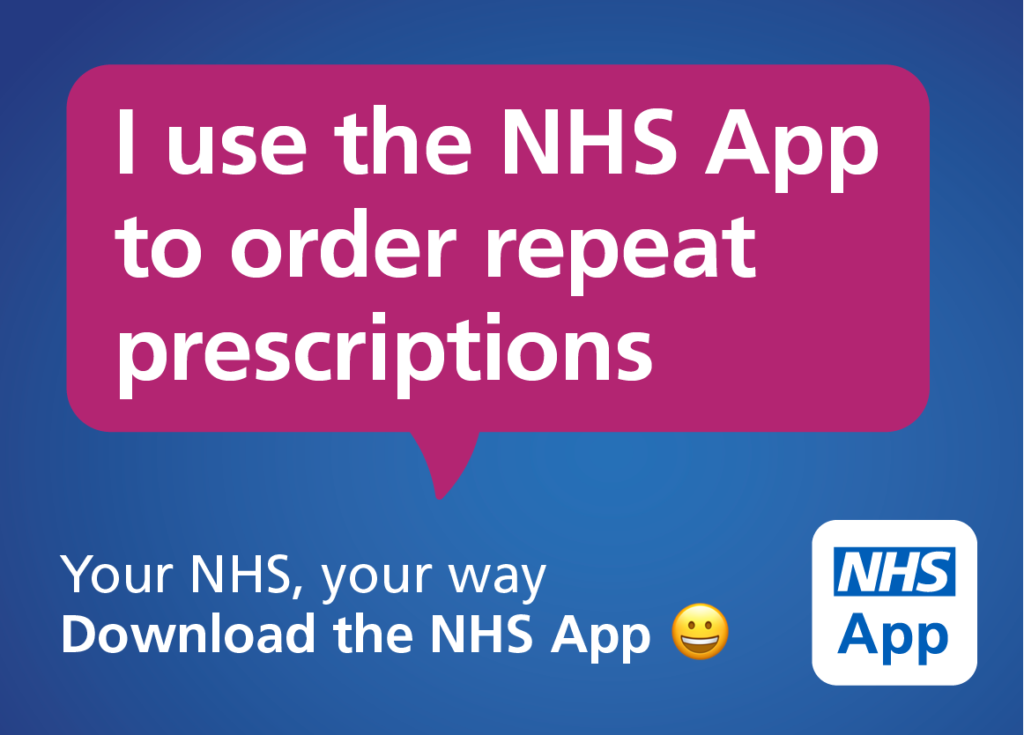 New and existing patients are encouraged to register for online services allowing you to manage appointments, repeat prescriptions and more.
If you would like to register for Online Services please complete this form.
SystmOnline
SystmOnline is a great way of managing your Repeat Prescriptions, Appointments and Test Results.
You can still contact the practice by phone or in person, this is just another option, which other patients have found is more convenient and saves them time. More information including "how to" leaflets and videos of patients and why they are using GP online services are available at www.nhs.uk/gponlineservices